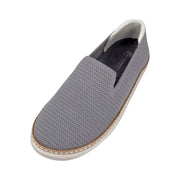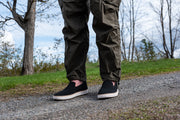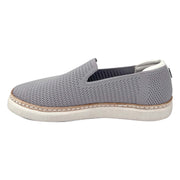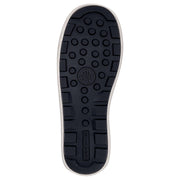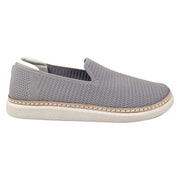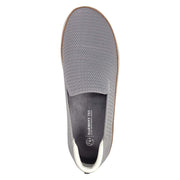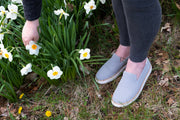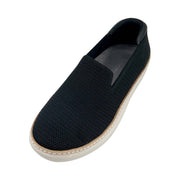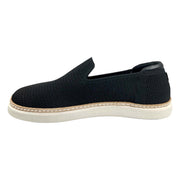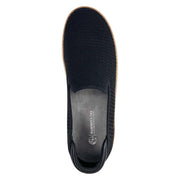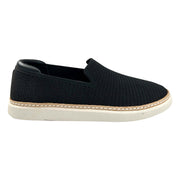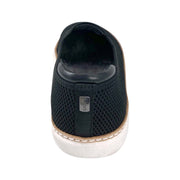 Bamboo Knit Earthing Slip-Ons for Men & Women
These black or grey and white bamboo knit grounding slip-ons are the perfect on-the-go shoes that look great and keep your feet comfortable all day. We invite you to read out blog post and enjoy additional photos by visiting "Grounding: Just The Facts". These slip-ons are sustainable earthing bamboo shoes created with Earth-friendly Groundworks™ technology to ensure a comfortable ground connection. These iconic slip-on style shoes are made with eco-friendly materials like soft bamboo knit uppers and Bloom, an algae-blended EVA sole. Get ready for an ultimate grounding experience wherever you go. These classic black shoes are perfect to complete any casual outfit. Shop our earthing bamboo shoes now for the best combination of style, comfort and sustainability!
All HARMONY783 shoes feature fully conductive carbon and rubber outsoles that are bio-mechanically engineered for comfort and support. The engineering of these shoes enables the flow of natural energy up into one's body. HARMONY783 shoes enable you to get grounded and experience earthing when you walk on grass, sand, soil, unsealed tile and brick - even concrete city sidewalks.
Available in versatile collections and style, all of these HARMONY783 shoes are made with supple leathers, silky suedes or custom fabrics. Contoured memory foam arches and padded heels make these shoes comfortable and provide additional support. The uniquely designed cut-away trampoline heel™ also makes these shoes light to wear, while keeping your feet stable and encouraging a normal walking gait.
Upon first wearing HARMONY783 shoes some may feel a tingling under the balls of their feet. Other may feel nothing. Either way, these shoes as conductive to the earth and the Groundworks™ technology is working. As you wear them for longer periods of time, you may start to feel what others have reports: more balanced, more energized, a sense of well-being, more calm, fewer aches and pains, and happier - even all the above.
Shoes that feature natural materials, including but not limited to leather, suede, wool, shearling, etc., should not be worn in or around water. The raw materials found in these slides are recommended for casual use in dry climates and have not been treated for excessive moisture.
Upper
Bamboo Mesh Knit
Soles
Groundworks™ Conductive
Carbon & Rubber Outsoles
Thread
99.99% Pure Silver Thread
Insoles
Microfiber Footbeds
Bio-Friendly Algae-Based
EVA by BLOOM
Memory Foam Arches
& Padded Heels
Color
Black & Grey
Manufactured
HARMONY783
Sizes
Full & Half Unisex Sizes 6-14
Fit
Same as Regular Shoe Size