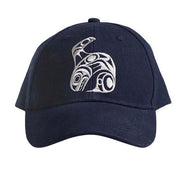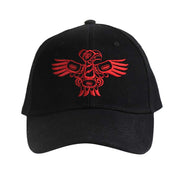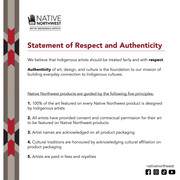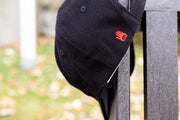 Indigenous Art Adjustable Caps
Experience the perfect blend of comfort and fashion with this premium adjustable cap adorned with stunning Canadian Indigenous embroidery. We invite you to explore our blog "Out & About", providing an in-depth look at these stylish caps, complemented by captivating lifestyle photographs. This cap is crafted from soft 100% brushed cotton twill and has an adjustable back strap for a personalized fit. Whether you're hitting the streets or the ball field, this cap guarantees to take your look to the next level. One size fits all - making it the ultimate accessory for everyone. Get yours now and embrace First Nations artistry!
Discover the vibrant world of Native Northwest, a Vancouver, BC company that fosters meaningful connections to Indigenous cultures. Talented Indigenous artists thoughtfully design every piece of art featured. Their journey began four decades ago, sparked by a social worker, a rack of postcards, and a powerful vision to bridge the gap between cultures. At the core of this brand are values rooted in Native arts and cultures, infused with respect and authenticity. They provide a platform for Indigenous artists to share their community's stories and traditions through their unique designs, blending tradition with bold new concepts.
Operating on the unceded traditional territory of xʷməθkʷəy̓əm (Musqueam First Nation) and Coast Salish Peoples, they recognize and honour their sovereignty by establishing respectful relationships, employing Musqueam staff, and prioritizing local community partnerships. Join us in celebrating and connecting with Indigenous cultures through meaningful and authentic artwork.