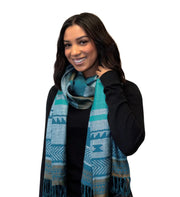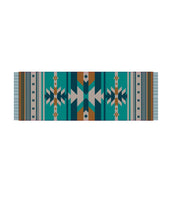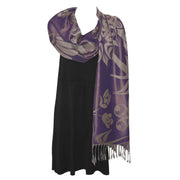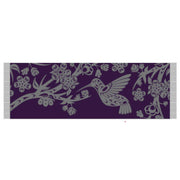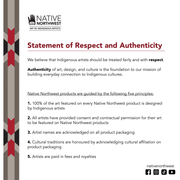 Indigenous Art Shawls
These Indigenous jacquard woven pattern shawls blend tradition and elegance. These Aboriginal artists' shawls are adorned with beautiful artwork, making them a stunning accessory for any occasion. Each shawl is made from a luxurious, high-quality viscose/acrylic blend and features a jaw-dropping jacquard woven pattern. Each shawl measures 77" x 26" and features a stunning design. Packaged individually, they make for a perfect gift. These shawls are not just for show. They are incredibly versatile and can elevate any outfit or occasion. Wrap yourself in sophistication and style today with one of these jacquard woven shawls!
Discover the vibrant world of Native Northwest, a Vancouver, BC company that fosters meaningful connections to Indigenous cultures. Talented Indigenous artists thoughtfully design every piece of art featured. Their journey began four decades ago, sparked by a social worker, a rack of postcards, and a powerful vision to bridge the gap between cultures. At the core of this brand are values rooted in Native arts and cultures, infused with respect and authenticity. They provide a platform for Indigenous artists to share their community's stories and traditions through their unique designs, blending tradition with bold new concepts.
Operating on the unceded traditional territory of xʷməθkʷəy̓əm (Musqueam First Nation) and Coast Salish Peoples, they recognize and honour their sovereignty by establishing respectful relationships, employing Musqueam staff, and prioritizing local community partnerships. Join us in celebrating and connecting with Indigenous cultures through meaningful and authentic artwork.