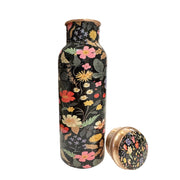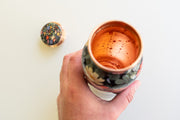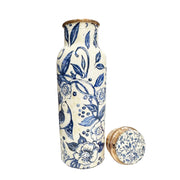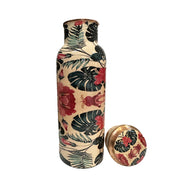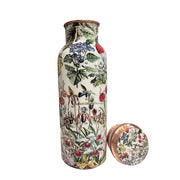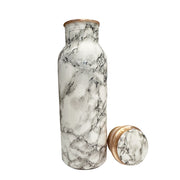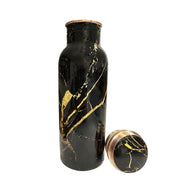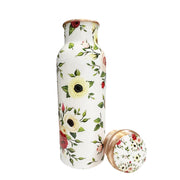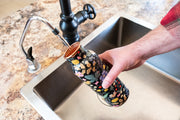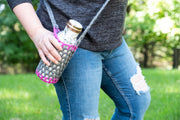 Copper Water Bottles
Quench your thirst with a stylish copper water bottle. Immerse yourself in our blog featuring the advantages of copper with stunning lifestyle images showcasing our products "Copper Currency". Not only will these sleek bottles keep you hydrated all day long, but they also provide numerous health benefits. Thanks to their antimicrobial properties, these copper bottles help prevent bacterial growth, keeping you safe and healthy. Not to mention, they can reduce inflammation, promote better digestion, and enhance your skin health. Each bottle holds a generous 650ml of water and features a shiny coat that keeps it looking brand new. While the natural copper color may fade over time, the incredible health benefits remain. The exterior of these bottles stands out with unique art prints, adding a touch of style to your hydration routine. Best of all, these bottles are easy to clean and use. Stay hydrated and healthy with these stylish copper water bottles.

Some known benefits of drinking water from a copper vessel include antimicrobial nature, improved digestion, weight loss support, anti-aging effects, and maintenance of cardiovascular health.