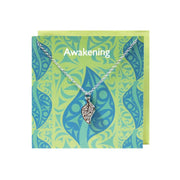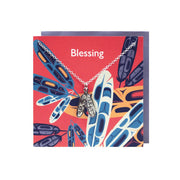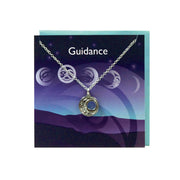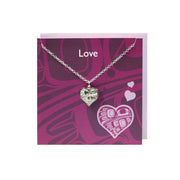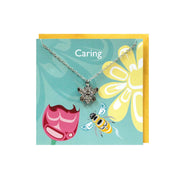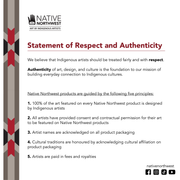 Indigenous Art Pewter Charm Greeting Card
Indulge yourself in the beauty of Indigenous culture with these Pewter Charm Greeting Cards. Each card features a captivating pewter charm necklace designed by talented Indigenous artists. Choose from various designs, each bearing a message meant to inspire and connect the wearer to Indigenous culture and nature. For example, the Salmon design symbolizes the ability to overcome obstacles and swim against the current. The Hummingbird design reminds us to appreciate the small joys in life and embrace beauty. Not only do these cards make a thoughtful gift for any occasion, but they also serve as a stylish addition to your casual wear. Get yours today to experience the power of these meaningful messages.

Each package includes a lead and nickel-safe pewter charm (charm size approximately 0.7" x 0.7") with an 18" stainless steel necklace. The greeting card is blank inside and comes with at matching color envelope. Greeting card measures 3.5 x 3.5".
Discover the vibrant world of Native Northwest, a Vancouver, BC company that fosters meaningful connections to Indigenous cultures. Talented Indigenous artists thoughtfully design every piece of art featured. Their journey began four decades ago, sparked by a social worker, a rack of postcards, and a powerful vision to bridge the gap between cultures. At the core of this brand are values rooted in Native arts and cultures, infused with respect and authenticity. They provide a platform for Indigenous artists to share their community's stories and traditions through their unique designs, blending tradition with bold new concepts.
Operating on the unceded traditional territory of xʷməθkʷəy̓əm (Musqueam First Nation) and Coast Salish Peoples, they recognize and honour their sovereignty by establishing respectful relationships, employing Musqueam staff, and prioritizing local community partnerships. Join us in celebrating and connecting with Indigenous cultures through meaningful and authentic artwork.