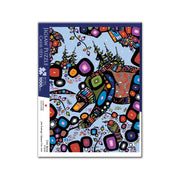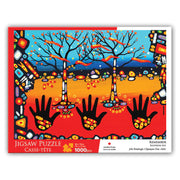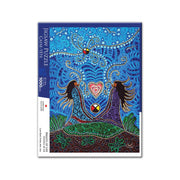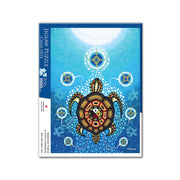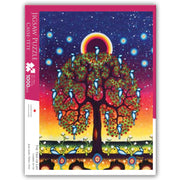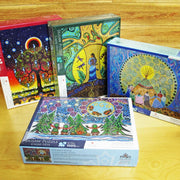 Native Art Jigsaw Puzzle
These beautiful 1000 piece jigsaw puzzles are designed by Native Artists. Relax your mind, relieve stress and enjoy the same benefits of meditation with the soothing art of Canada's most prestigious Native American artists. The puzzle comes in a 26.5cm x 20.5cm x 6cm box, and is 50cm x 70cm when finished (1000 pieces). Printed on high-quality and matte-laminated cardboard.

The Bear puzzle is designed by Chipewyan Artist John Rombough. The Breath of Life puzzle is design by Métis Artist Leah Dorion. The Medicine Turtle puzzle is designed by Odawa-Pottawatomi Artist James Jacko.