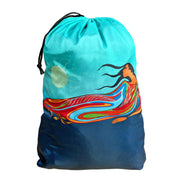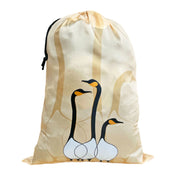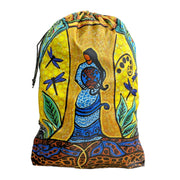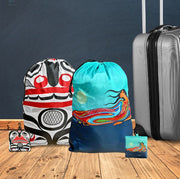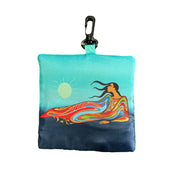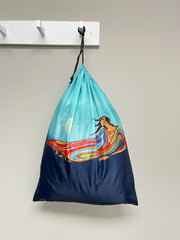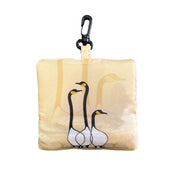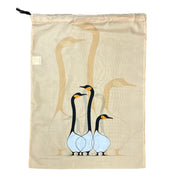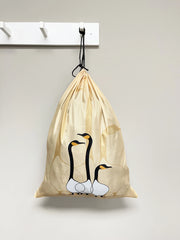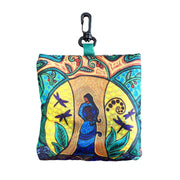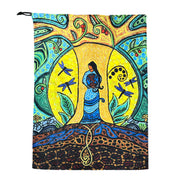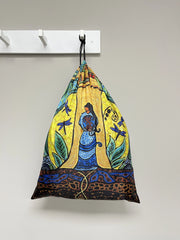 Native American Art Travel Laundry Bag
These exceptional travel laundry bags feature the captivating artwork of renowned Indigenous artists Maxine Noel, Leah Dorion, and Benjamin Chee Chee. The Mother Earth Travel Laundry Bag by Maxine Noel celebrates the nurturing spirit of Mother Earth. At the same time, the Strong Earth Woman Travel Laundry Bag by Leah Dorion honors the strength and resilience of women. Lastly, the Friends Travel Laundry Bag by Benjamin Chee Chee showcases a charming representation of birds, symbolizing friendship and unity.

Each bag is crafted from high-quality, lightweight materials, perfect for organizing and separating your laundry during travels. With their vibrant designs and practical functionality, these travel laundry bags serve as essential travel accessories and as meaningful expressions of Indigenous art and culture. Buy a laundry bag today to elevate your travel experience with a touch of artistic heritage!
| | |
| --- | --- |
| Manufacturing | Designed In Canada by Native American Artists |
| Color | Variety of Colors & Artwork |
| Material | 100% Polyester |
| Quantity | 1 Bag |
| Size | 22" x 16" (Opened) |
| Accessories | 4" x 4" Storage Pouch with Carabiner Clip |