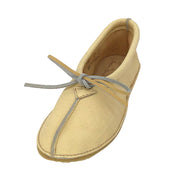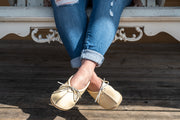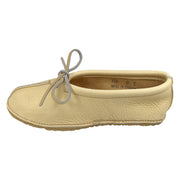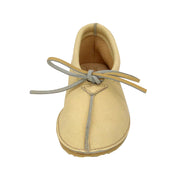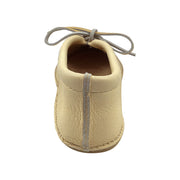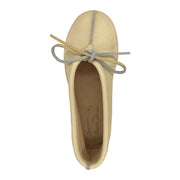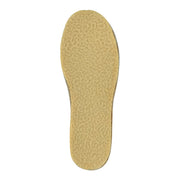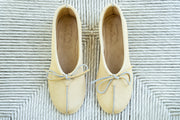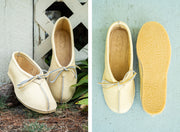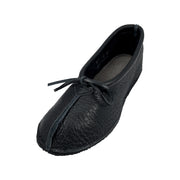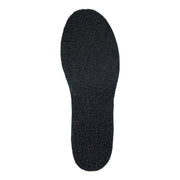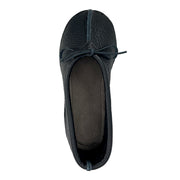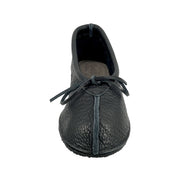 Women's Crepe Sole Ballet Moccasin Shoes
Laurentian Chief ballet style moccasins have become a sensation among minimalist footwear lovers. Please enjoy our blog featuring these minimalist moccasins "Ballerina Moccasins 2.0". They are lightweight, comfortable and stylish. Now you can wear these beloved ballerina moccasin slippers outdoors as they have been modified with a crepe/gum sole making them ideal for outdoor use (not intended for Earthing). These women's ballet moccasin shoes are Canadian handmade from genuine caribou leather or cowhide leather. The Black moccasins are real cowhide leather and the Natural Tan colored mocs are Caribou hide leather. With either style, the leather feels butter soft and the interior suede side of the leather feels amazing against your bare feet. These ladies Native American style ballet moccasins have a durable outdoor crepe/gum sole in either a matching black or natural brown color. They have a padded insole in the soles making them cushy and comfortable to walk in.
These ladies slip-on ballet leather moccasin shoes have rawhide laces. These women's moccasin slippers are beautifully crafted by a Canadian Company called Laurentian Chief. Laurentian Chief/Eugène Cloutier Inc. is a Canadian Company and brand, dedicated to providing superb quality products at an excellent value. All of their moccasins are hand sewn and only the highest quality leather and materials are used in production. They have been in business since 1945. These women's traditional Native American style moccasins come in women's size 5-10. These ladies ballet moccasin slippers fit true to size. These moccasins do not come in half sizes. If you wear a half size, go down to the next full size. (8 ½ order size 8) When you first put on a pair of moccasins, they should fit snugly as the genuine leather will stretch.
| | |
| --- | --- |
| SKU | 310CAL (Caribou), 310BL (Black) |
| Material | Genuine Caribou & Cowhide Leather |
| Manufacturing | Made In Canada by Laurentian Chief |
| Sole | Crepe/Gum Sole - Foam Insole |
| Size | Available In Size 5-10 |
| Color | Natural Tan, Black |
| Lining | Suede & Leather |
| Use | Indoor & Outdoor |
| Vamp | Hand-Stitched |
| Accents | Rawhide Laces & Suede Trim |